DoorZet | Wout van Veen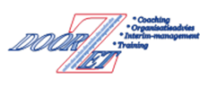 DoorZet | Wout van Veen
Postal Address
Hogewal 49
NL 3852 XG
Ermelo
Netherlands
Visiting Address
49, Hogewal, Ermelo, Gelderland, Netherlands, 3852 XG, Netherlands
T:
+31(0)6 2290 7747
M: +31(0)6 2290 7747
http://www.doorzet.nl
Description
OVER DOORZET

"Coachen, interim-management, organisatieadvies, trainen, mediation, systemisch interveniëren of conferenties leiden: ze hebben wat mij betreft allemaal te maken met het in beweging zetten van mensen in organisaties.

Als coach, trainer, mediator, adviseur of conferentieleider help ik graag mensen op weg tijdens hun zoektocht. Doelstelling daarbij is altijd dat mensen zelf zien welke kant ze op moeten c.q. willen. Doorzetten is daarna vanzelfsprekend.

Het gaat er dus altijd om, om door twee "Z-Z" heen te gaan. Door de combinatie van die twee werkwoorden is de bedrijfsnaam "DoorZet" ontstaan.

(Door-)Zoeken en zelf te (door-)Zien levert door-Zetten op!"

OVER WOUT VAN VEEN

Wout van Veen is als mediator en conflictcoach gespecialiseerd in het faciliteren van gesprekken die leiden tot oplossingen bij arbeidsconflicten, langdurig verzuim, zakelijke geschillen en samenwerkingsproblemen. Onpartijdig. Laagdrempelig. Veilig en Vertrouwelijk. Systemisch worden geschillen onderzocht, gezien en van oplossingen voorzien door de partijen zelf. Vooraf wordt een contract gesloten met beide partijen conform het ADR format.