BOUW DE BRUG | Joop Hofland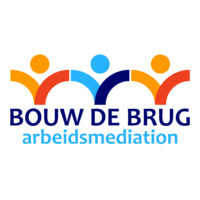 BOUW DE BRUG | Joop Hofland
Postal Address
Ronde Laan 125
1851 ZK
Heiloo
Netherlands
Visiting Address
125, Ronde Laan, Heiloo, North Holland, Netherlands, 1851 ZK, Netherlands
T:
+31(0)611081677
M: +31(0)611081677
https://bouwdebrug.nl/
Description
BOUW DE BRUG is specialist in mediation bij arbeid- en inkomensconflicten. Denk aan kwesties over re-integratie bij ziekte, functioneren, ontslagdreiging of salaris- en contractvoorwaarden. Maar ook bij pesten en ruzie onder collega's of onmin tussen medewerker en management. Verder kan je bij mij terecht met zakelijke conflicten tussen bijvoorbeeld leverancier en afnemer of bestuurder en Ondernemingsraad.
Tijdens mediation krijgt iedereen over en weer de gelegenheid om alles uit te spreken en kwesties goed uit te praten. Daarmee wordt de relatie tussen gesprekspartners voor de toekomst behouden of goed afgesloten. Daarnaast is mediation veelal in enkele weken met 2 tot 5 gesprekken afgerond. Dit is veel minder tijdrovend dan een juridische procedure, die maanden tot zelfs jaren kan duren.