G.J. (Gerjan) Bremmer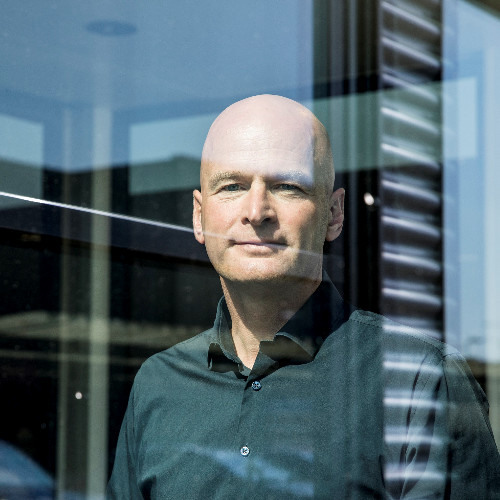 G.J. (Gerjan) Bremmer BsC

Description
Over mij
Na een dienstverband van 5 jaar ben ik in 2000 begonnen als ondernemer en gestart met het samen bouwen aan een technisch adviesbureau wat 16 jaar later was uitgegroeid naar 3 vestigingen en circa 60 medewerkers. In 2016 heb ik mijn deel in het bedrijf verkocht en inmiddels help ik sinds enkele jaren andere ondernemers met hun vragen of uitdagingen. Naast het klankborden met ondernemers ben ik sinds 2017 (team)trainer, coach en toezichthouder en heb ik op diverse vlakken verdieping gezocht door het volgen van opleidingen en masterclasses. Voor meer info kun je kijken op Gerjan Bremmer | LinkedIn.

Op het vlak van menselijke interactie neem ik gevraagd én ongevraagd een coachende rol aan. Ik weet feilloos aan te raken waar de pijnpunten of leermomenten van mijn gesprekspartner of teams liggen. Daarin ben ik spiegelend, soms confronterend en indien nodig provocatief.

Voor mij is ieders mens uniek. Dat maakt dat ieder mens ook zijn unieke waarde heeft. Het is de kunst om deze waarde van mezelf te kennen maar ook om de ander te helpen met het ontdekken hiervan.

Mijn grondhouding is te kenmerken door:
-Wel
-Waarmaken
-Realiseren
-Creëren
-Aangaan
-Confronteren

Ik gun het iedereen om te doen wat je vrolijk maakt en waar je sterk in bent. Door jezelf te snappen ga je dat ook steeds helderder krijgen. Ik spreek veel met mensen die juist anders zijn, dat houdt mij scherp en laat me telkens beseffen dat ik maar een klein deel van de waarheid zie.