The Justice and Reconciliation Centre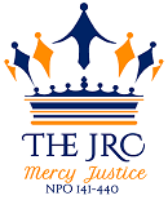 The Justice and Reconciliation Centre
Postal Address
30 Capt. Hindon Ave
1961
Meyerton
South Africa
Visiting Address
30 Capt. Hindon Ave , 1961, Meyerton, South Africa,
T:
+27 61 770 5395
M: + 27 78 573 5046
http:/thejrc.co.za
Description
It is against the law for parents to fight - at home or in court - where children are concerned.

The Children's Act changed the path of divorce from litigation to mediation where children are involved.

We help families regardless of income to obey the Children's Act and put children first by settling disputes concerning children, crime, debt, divorce, domestic violence and maintenance out of court...