't Hoekje Rentmeesters & Taxateurs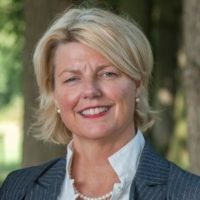 't Hoekje Rentmeesters & Taxateurs
Postal Address
Nieuwe Haven 71
NL 4205 BB
Gorinchem
Netherlands
Visiting Address
18, Hagemuntstraat, Haarwijk, Gorinchem, South Holland, Netherlands, 4205GA, Netherlands
T:
+31(0)6 2053 1370
M: +31(0)6 2053 1370
Description
Het samenbrengen van partijen, het organiseren, flexibiliteit, klantgerichtheid, stressbestendigheid, onderhandelingsvaardigheden, organisatiebewustzijn en het in goede banen leiden van processen behoren tot mijn competenties.
Specialisme: Naast de reguliere werkzaamheden als rentmeester en taxateur ben ik gespecialiseerd in zogenaamde "lastige" dossiers. Dit zijn dossiers die richting onteigening of gedoogplicht gaan en waarvoor soms al procedures zijn opgestart. Als laatste middel word ik ingezet bij opdrachtgevers om te proberen om dit te voorkomen, dit kan als (nieuwe) onderhandelaar of als mediator. Het voordeel van mij in deze is, dat ik ruime ervaring heb, ook met de inhoudelijke materie.