Point of View Mediation | Marcella Faber-Udink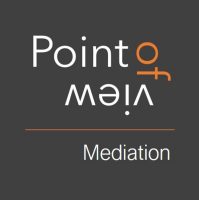 Point of View Mediation | Marcella Faber-Udink
Postal Address
Schoterlandseweg 45
8451 KA
Oudeschoot
Netherlands
Visiting Address
Schoterlandseweg 45, 8451KA Oudeschoot, Friesland, Netherlands,
M: +31(0)624418220
http://www.pointofviewmediation.nl/
Description
Een verschil van inzicht, tegenstrijdige belangen of standpunten die niet op één lijn liggen. Iedereen heeft er zo af en toe mee te maken en iedereen raakt wel eens in een conflict verzeild, zowel zakelijk als privé. En niet elke relatie houdt stand. Het liefst wil je dat voorkomen of beperken. Maar wat als het toch tot een conflict komt en het contact verdwijnt, het vertrouwen weg is en je er samen niet meer uitkomt?

Zowel voor het voorkomen van conflicten, het beperken van conflicten als het bemiddelen bij conflicten ben je bij Point of view Mediation aan het goede adres.