Ngantcha's International Business Consulting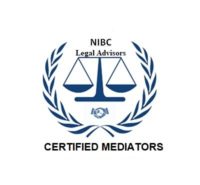 Description
Ngantcha's International Business Consulting is a small, but very efficient ADR & Business consulting firm established in 2008 and based in Durban (South Africa).
1. We offer our expertise in Alternative Dispute Resolution service to our clients when they so require.
2. We leave no stone unturned in our quest to find a settlement that align with restorative justice.
3. We have facilitated the resolution of a wide variety of disputes and we are aware of the parties' commercial & financial interests, their personal relationships and ultimately their legal rights & duties.
4. We believe it is possible to resolve disputes by mediation in a way that preserves business interests and ongoing commercial relationships.
5. This is impossible to apply with disputes that are ultimately resolved in court.
6. Private client disputes have the potential to generate long everlasting disruption to family or other personal relationships.
7. Mediating is the best remedy to disputes. With mediation parties have the best opportunity to reduce the risk of damaging personal relationships and in some mediations parties can actually be reconciled.
8. Litigation is often very expensive and most of the times always ends with a rude separation.
9. The cost of the litigation includes but not limited to finance implications, time, interests, business/family relationship, emotional outweigh and more...
10. Mediation is always cost effective and most of the time leads to reconciliation.
11. In mediation we have the experience in the United Nation Dispute & Conflict resolution method known as"Community Capacity Enhancement (CCE)" that enables all parties to voluntarily explore all possible alternative to dispute with the honest aim to avoid litigation.
12. We use principles of Alternative Dispute Resolution especially mediation, dialogue processes and restorative justice peacemaking and reconciliation justice:
- To transform lives, organizations, schools, communities and nations, etc…
- To settle legal and other disputes positively, promoting out of court settlement (OCS).
- To contend for Human Rights primarily Dignity
- To empower others to choose non-adversarial approach for dispute resolution and Alternative Dispute Resolution, with sincere focus on restorative justice & peacemaking throughout society especially in our courts, schools and workplaces
- To provide a space for people to tell their stories
13. Mediation offers the possibility to connect entrepreneurs and artists to their dreams
- To be a freedom fighter-the battle ground is people's minds
- To raise the profile of the healing aspects of story telling
- To empower abused women
- To set people free of the victim/bully and us/them mindset
- To contend for peace and access to justice for all
14. Our scope:
- Representing clients at fora of alternative dispute resolution e.g. commissions, mediation & arbitration.
- Independent Mediation services.
- Commercial Mediation.
- Divorce Mediation.
- Family Disputes.
- Reconciliation.
- Clients
- Companies
- Families
- Partners
- Government
- Communities (Long experience on
Social cohesion dialogues with
Mandela Foundation, also with
International Organization for
Migration (IOM))

Other Businesses:
15. We hit the ground running with our direct approach to finding success. Large scale solutions, communication development and project managing, we offer our clients the full package.
16. We put a particular emphasis about accompanying Businesses & investors who want to invest in Cameroon & all West African countries.