Menke | Mediation & Coaching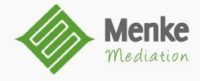 Description
Ruzie of een conflict? Gaat u scheiden en wilt u dit proces goed doorlopen? Bent u in conflict met uw leidinggevende over de invulling van uw functie? Heeft u ruzie met uw ex-partner over de omgang met de kinderen? Bent u in een conflict verzeild met uw buren of zakenpartner?

Dan wilt u dat vast zo snel mogelijk anders zien. Zeker bij echtscheidingen en arbeidsgeschillen heeft u er alle belang bij dat u na de oplossing van uw conflict nog met elkaar overweg kunt. De kans dat dit lukt, wordt groter als u samen naar een oplossing zoekt. Voor bijna elke ruzie of conflict bestaat een oplossing, welke voor alle partijen acceptabel is. Maar vaak is de ruzie al zo hoog opgelopen, dat u die oplossing niet meer kunt zien. Mediation kan dat veranderen.