De Mediator Opleiders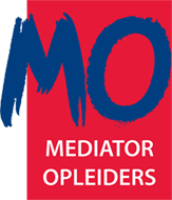 De Mediator Opleiders
Postal Address
Koninginnegracht 22B
NL 2514 AB
Den Haag
Netherlands
Visiting Address
Liberty Specialty Markets, Koninginnegracht, Museumkwartier, Centrum, The Hague, South Holland, Netherlands, 2514 AC, Netherlands
T:
+31(0)70 22 11 765
M: +31(0)6 5319 0077
https://www.demediatoropleiders.nl/
Description
Mediator worden

Mediation, misschien wel hét beroep van de toekomst.

Mensenwerk en maatwerk. Steeds vaker worden mediators ingezet in diverse settings. Of het nu is bij een langslepende rechtszaak op verwijzing van de rechter, binnen een maatschap, arbeidsconflict of echtscheiding. Mediators maken het verschil. Zij zorgen voor een veilige sfeer waarbinnen onmogelijk conflicten naar tevredenheid zelf door cliënten worden opgelost.

Mediation bouwt bruggen, beslecht ruzies en mediation geeft verzoening. Bij mediationvaardigheden leert u luisteren naar wat er is gezegd. Begrijpen wat er wordt bedoeld en gaat u belangen bespreken. U gaat uw gesprekken met medewerker of klant anders voeren, gesprekken krijgen sneller verdieping en mensen voelen zich gehoord en gezien.

Ook als u geen mediator wilt worden kan deze opleiding u veel bieden in uw persoonlijke of professionele ontwikkeling. Als professional (bijvoorbeeld arts, advocaat of coach) of als (top)manager gaat deze opleiding u helpen in de praktijk bij het managen van conflicten en krijgt u betere onderhandelingsvaardigheden.