Mediation4u.EU | samenwerkende mediators in heel Nederland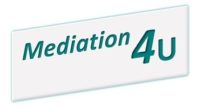 Mediation4u.EU | samenwerkende mediators in heel Nederland
Postal Address
Goethelaan 58
NL 5924 BR
Venlo
Netherlands
Visiting Address
56, Goethelaan, Vossener, Hout-Blerick, Venlo, Limburg, Netherlands, 5924 BR, Netherlands
T:
+31(0)6 29 050 832
M: +31(0)6 29 050 832
http://www.mediation4u.eu
Description
Wat is mediation?

Mediation is het bemiddelen tussen partijen die het oneens zijn met elkaar en SAMEN tot een oplossing willen komen.

Op internationaal niveau zijn er vredesonderhandelaars in oorlogsgebieden zoals recent in Syrië of tussen Israël en de Palestijnen zoals in 'de Camp David-akkoorden".

Op kleinere schaal zijn er natuurlijk ook ruzies, (echt-)scheidingen, arbeidsgeschillen, verstoorde werkrelaties, burenruzies, familieconflicten, boedelscheidingen, ruzie bij nalatenschap/erfenis en ander conflicten waarbij mensen, die ooit samen iets hadden, plotseling uit elkaar willen of moeten.

Soms zijn er kinderen in het spel, grotere materiële aanspraken, huwelijkse overeenkomsten, arbeidscontracten, afspraken en ga zo maar door. Bijna altijd gepaard gaande met grote emotionele, financiële en juridische consequenties, terwijl de advocaatkosten hoog kunnen oplopen en de uitkomst bij de rechter ongewis is. En dan duurt zo'n proces ook nog eens erg lang waardoor u het conflict niet achter u kunt laten.

Mediation is erop gericht u zo snel mogelijk weer goed met elkaar te laten communiceren en samen de oplossing te zoeken. De samenwerkende mediators van Mediation4U helpen U met het vinden van een passende oplossing die door beide partijen gedragen wordt. Naast het snelle en duurzame karakter is het ook nog kostenbesparend.

Meer weten? Vul het contactformulier in.