Mediation Visie | Marjon Kuipers Praktijk voor mediation & coaching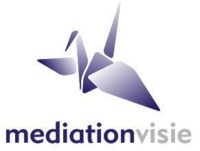 Description
VISIE OP MEDIATION
Als u kiest voor mediation, is dat een compliment waard. U kiest dan namelijk samen met de andere partij voor een structurele oplossing van uw conflict. De mediator gaat uit van uw eigen mogelijkheden en creativiteit om tot een oplossing te komen en begeleidt u hierbij zodat u samen aan een uitkomst gaat werken die voor u beiden bevredigend is. Binnen de mediation gaat het niet over schuld of over waarheid, immers waar geen oorzaak is verliest de schuldvraag zijn geldigheid en is er ruimte voor een oplossing. Uiteraard zorgt Marjon bij Mediation Visie voor een besloten en veilige omgeving waarin geheimhouding, vertrouwelijkheid en welzijn van u en uw gesprekspartner voorop staan.

Emoties

Marjon heeft als specialisme het omgaan met meningsverschillen en de daarmee gepaard gaande emoties. Door het benoemen en het accepteren van emoties, zoals verdriet, woede, teleurstelling, onzekerheid of verwijt ontstaat onderling vaak meer begrip. Een verdeeldheid wordt vaak als negatief ervaren maar biedt meestal juist de mogelijkheid om tot een positieve verandering te komen. Soms brengt de kwestie u niet alleen dichter bij de ander maar vooral ook bij uzelf.

Mediation kan u zakelijk maar ook emotioneel een win/win situatie opleveren. Niet een partij wint, maar beide partijen winnen. Er samen uit komen, daar gaat het om!

Marjon schreef het artikel Emoties bij scheiding

Neutraliteit

Voor vrijwel elk geschil is een oplossing te vinden die voor beide partijen aanvaardbaar is. Voorwaarde is wel dat u beiden accepteert dat er sprake van verdeeldheid is en dat u zich beiden in wilt zetten om gezamenlijk tot een oplossing te komen. Als MfN register mediator is Marjon volstrekt neutraal, zowel ten opzichte van partijen als ten opzichte van het meningsverschil, bemoeit zich niet met de inhoud en heeft daarover geen oordeel.