Empathy Law ADR Institute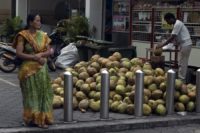 Description
Since 1993 Empathy is a Negotiators & Mediators firm. Empathy is specialized in providing sophisticated legal resolutions for all business partners. We negotiate business transactions and provide diplomacy.
Empathy is familiar with Anglo-American, Asian and European business cultures.
We explain legal contract dynamics or mediate in commercial & legal disputes.
Empathy has a strong sense of individual identity and devotes personal attention to all their contacts.
Empathy solves legal conflicts and gives clear, sound advice. Preferably about how to actually prevent problems
and find Appropriate Dispute Resolutions.
Empathy has some of the best international certified mediators and Doctors of Law.
Empathy has specific cultural know-how and is counselor for Integrity.
Empathy Practice: Arbitration; Corporate Governance; Corporate Structures; Employee compensation; Regulatory; Resolutions and Trust.
Empathy-Law.Com International ADR Institute monitors all programs. It is a great relaxed & mindful way to prepare yourself for a new Task, a new way to achieve your goals or just to re-boost your capacities. It is a safe way to prepare for a public performance or to settle in a new environment. Feel free to contact us personally. With the help of local experts Empathy offers their know-how at competitive rates.