De Werkmediator - Trinity4y - Donata Kwakkel - van der Blom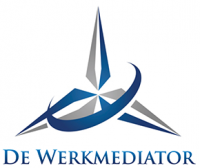 De Werkmediator - Trinity4y - Donata Kwakkel - van der Blom
Postal Address
Visiting Address
Nieuw-Vennep, Haarlemmermeer, North Holland, Netherlands
T:
+31(0)852736175
M: +31(0)652636926
https://dewerkmediator.nl/
Description
Ben je een werknemer? Begrijpt je manager je niet? Lig je 's nachts wakker van de problemen op je werk? Komt er geen werk meer uit je handen? Of kom je uit een burn-out maar voel je je niet gesteund?

Ben je een manager/werkgever? Waarom wil die medewerker niet veranderen? Je ziet een medewerker verdrinken in het werk maar laat zich niet helpen? Gaat de medewerker steeds het conflict aan? Wil je die medewerker na zijn/haar burn-out echt helpen? Of vermoed je privé gerelateerde problemen?

Ben je ondernemer? Wat zo mooi begon als een samenwerking met een compagnon is nu een nachtmerrie geworden? Alles wat je zegt zorgt voor een ruzie? Je compagnon doet niet wat jullie hebben afgesproken? Trekt ieder zijn eigen plan?