Circles Mediation | Karen Verhoef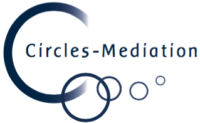 Description
Mediator voor echtscheidingen
Ede, Bennekom, Lunteren, Veenendaal en Wageningen
Als je gaat scheiden, dan komt er veel op je af. In een moeilijke en emotionele periode moeten er belangrijke beslissingen voor de toekomst worden genomen. Daar kun je best wat hulp bij gebruiken. Als echtscheidingsmediator begeleid ik dit proces van het begin tot het eind, stap voor stap. Als mediator ga ik met beide partijen om de tafel en ben ik onpartijdig en neutraal. Met aandacht voor de financiële, juridische en emotionele aspecten, die bij elke scheiding een rol spelen. Als jullie kinderen hebben, moet het voor hen ook goed geregeld worden. Zij moeten zo min mogelijk last hebben van de scheiding en hun welzijn staat voorop. De gemaakte afspraken leg ik voor jullie vast in een echtscheidingsconvenant en een ouderschapsplan. Ik zorg ook voor het indienen van het echtscheidingsverzoek bij de rechtbank en voor de inschrijving van de echtscheidingsbeschikking bij de gemeente. Kortom, ik bied houvast in de moeilijke periode van een echtscheiding en zorg ervoor dat alles geregeld wordt. Alles in één hand, wel zo makkelijk.

Gratis kennismaking
Tijdens een eerste kennismaking geef ik informatie over de procedure, over mijn rol als mediator en over de kosten. Een eerste kennismaking duurt ongeveer een half uur en is gratis en vrijblijvend. Kom samen naar het gesprek, want een mediator is er voor beide partijen. Als het klikt van beide kanten, kan indien gewenst gelijk een start worden gemaakt met de mediation, of anders maken we een nieuwe afspraak. Ik streef ernaar om een kennismakingsgesprek nog in dezelfde week of uiterlijk in de week daarna te plannen. Als mensen eenmaal contact opnemen willen ze ook snel geholpen worden en meestal lukt dat wel.