Alinea mediation & personeelsadvies | Floor Arts | gecertificeerd mediator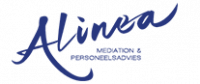 Alinea mediation & personeelsadvies | Floor Arts | gecertificeerd mediator
Postal Address
Ferry Portierstraat 19
NL 6541 GP
Nijmegen
Netherlands
Visiting Address
Ferry Portierstraat 19, Nijmegen
T:
+31(0)6 4281 3980
M: +31(0)6 4281 3980
www.alinea.company
Description
Een conflict oplossen is moeilijk. En toch wilt niemand ruzie. Ook jij niet. Dat weet ik zeker. Iedereen ervaart in zijn leven conflicten. Soms zijn er situaties die het slechtste in je naar boven halen. Je baalt ervan en het vreet negatieve energie. Hoe kun je het conflict oplossen?

Hoe kom je er weer uit? Hoe zorg je dat het je niet meer zo aangrijpt? En vooral, hoe strijk je al die kreukels ooit weer glad? Kan dat eigenlijk, alles weer terug zoals het eerst was?

Ik ben ervan overtuigd dat iedereen goede intenties heeft. Alleen wij, mensen, hebben één groot probleem. Nou, eigenlijk twee. Want 1; we kunnen vaak niet precies uitleggen waarom we zo boos zijn. En 2; in die boze state of mind kunnen we al helemaal niet meer zo goed luisteren. En tadaaa: daar is ruzie.

Type conflicten: familie, arbeid, relatie, buren.

Stijl: informeel, toegankelijk, humor, oprecht.

Neem contact op via 0642813980 of via floor@alinea.company en we plannen een afspraak in om over je conflict te praten.