1 for 2 Social Innovation | Kirsten Heukels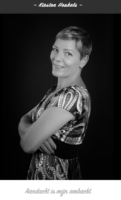 1 for 2 Social Innovation | Kirsten Heukels
Postal Address
Gamerschestraat 39A
5301 AP
Zaltbommel
Netherlands
Visiting Address
2, Maasdijk, Poederoijen, Zaltbommel, Gelderland, Netherlands, 5307HP, Netherlands
T:
+31626456545
M: +31626456545
https://www.kirstenheukels.com/
Description
Personality: circular thinker with a preference for coaching processes in relation to knowledge of the past, findings from the present and future needs. Is motivated by adding value to and intrinsic belief in people. A pragmatic, shrewd and social personality, acting on the process from the perception of the group, in profit and non-profit environment. Keywords: energetic, enthusiastic, warm and I know how to offer direction based on respect and transparency. I have an enormous binding capacity. Like to start things, but also know how to create a successful conclusion. In recent years an increasing specialization in guiding processes in a variety of ways, problem solving and connecting people and companies through my extensive network.

Specialties: Profiling individuals and teams (analysing facial expressions, body language and use of voice). Complicated and extensive problem solving; accompany change; accompany buy and build /growth strategy. Mediation (family law and labour law) moderation, supervision for professionals and connecting people and companies.