J. (Jacques) Wagner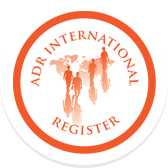 J. (Jacques) Wagner

Omschrijving
Counsellor, Educator & Mediator

I provide short term psychological support, counselling, advocate health, and wellness.

My areas of interest include; crises & trauma, early childhood development, parenting & family work, conflict management, self-esteem & motivation, diversity.

I work as a mediator within the field of family & divorce management, set up parenting plans and conduct the Child Interview as needed.