J.R. (Janny) Dierx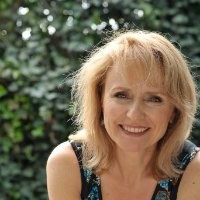 mr. J.R. (Janny) Dierx Magister

Omschrijving
Mijn naam is Janny Dierx. Mijn specialisatie: conflicten die diep geëscaleerd of al lang aan de gang zijn. Slepende en slopende conflicten noemen ik en de mediators met wie ik samenwerk die. Vaak zijn dit conflicten met een wir-war van problemen en 'deelconflicten', waarbij de politie of een andere autoriteit al is ingeschakeld. Het gaat zowel om conflicten die flink de aandacht van de buitenwereld trekken als om conflicten door schaamte en zwijgen geflankeerd, zoals dat soms gaat in relaties en familieverband.

Voorbeelden zijn heftige problemen in de samenleving of in de samenwerking tussen organisaties en werknemers, intimidatie en bedreiging in de woonomgeving, buren die extreem veel last van elkaar hebben, mensen die elkaar om wat voor reden dan ook letsel of andere schade toebrachten, agressie tegen publieke dienstverleners, financieel misbruik, seksueel misbruik, huiselijk geweld.

Ik ben een van de grondleggers van mediation in strafzaken in Nederland. Ook ontwikkelde ik samen met Caroline Verhoeff van de Stichting Vreedzaam het Utrechts Mediatie Model.

Klik en neem contact met me op.