G. (Giel) Stomphorst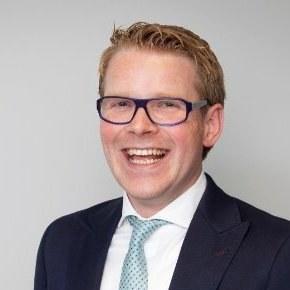 mr. G. (Giel) Stomphorst LL.M. BA

Description
mr. G. (Giel) Stomphorst

In 2012 ben ik afgestudeerd in de Master Fiscaal Recht aan de Erasmus Universiteit te Rotterdam. Mijn masterscriptie schreef ik over Natuurschoonwet Landgoederen, tijdens dit onderzoek zijn alle facetten van de Natuurschoonwet voorbijgekomen. Bij NSW-landgoederen horen complexe vraagstukken rondom de inkomsten-, vennootschaps-, overdrachts-, schenk- en erfbelasting. Dit specifieke onderwerp daagt mij telkens opnieuw uit om na te denken over de verschillende mogelijkheden binnen de huidige fiscale wet- en regelgeving.

Samen met ons team kunnen wij daadwerkelijk wat voor onze cliënten betekenen. Voor veel mensen is de fiscale en financiële regelgeving één groot vraagteken. Het is iedere keer een uitdaging om samen met de cliënt tot het beste resultaat te komen, ik probeer een heldere oplossing aan te dragen voor onze cliënten. Daarnaast sta ik graag klanten bij in complexe familieverhoudingen rondom bedrijfsopvolging of familiebezit. Ik vind het leuk om samen te werken met verschillende mensen, zowel bij ons op kantoor als daarbuiten. Zo werken wij veel samen met accountants, notarissen, advocaten en natuurlijk onze klanten.

Naast mijn werk voor Added Value, studeer ik momenteel theologie aan de Vrije Universiteit te Amsterdam. Naast werken en studeren breng ik graag tijd door met familie en vrienden ook ben ik regelmatig te vinden in de natuur, of lees ik een goed boek.