R.P. (Paul) van der Wal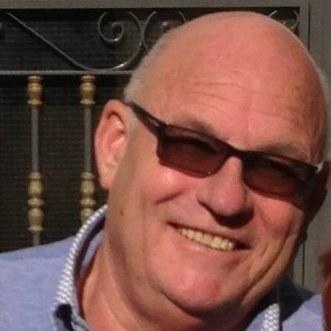 R.P. (Paul) van der Wal bc.

Description
MEDIATION
Ik ben Paul van der Wal, gedreven voor het vak van mediator en collaboratief ingesteld, wat ondermeer betekent dat ik partijen help om in overleg de zaak te regelen, zonder rechtspraak.

Mijn instelling is om partijen zorgvuldig naar hun oplossing te leiden. Het resultaat zal zo zijn dat aan het eind van het proces er een goede basis is voor een stabiele toekomst. Niet alleen de juridische aspecten zijn van belang. Ik stel de mens centraal en wil mensen graag helpen bij het vinden van de beste oplossing en zonodig met ruimte voor de persoonlijke en emotionele aspecten.

Na een arbeidsverleden op de werkvloer en in het onderwijs. Tevens maatschappelijk actief te zijn geweest binnen de vakbond en lid geweest van verschillende besturen. Ook politiek actief geweest, onder andere als Statenlid in de Provincie Zeeland.

Na mijn Bachelor in Personeelsmanagement, Organisatie ontwikkeling en Arbeidsverhoudingen (POA) gehaald te hebben, ben ik 15 jaar verbonden geweest aan het onderwijs. Les gegeven in management vakken en het bureau studenten dienstverlening vormgegeven. Tevens heb ik in dat jaar, 1990, ook mijn eigen bedrijf, BOA opgericht, een bemiddeling & organisatie- en adviesbureau. Vanaf 2005 als volledig als zelfstandig ondernemer en inzetbaar als ADR Register / Mnf register-Mediator.

In mijn hele loopbaan heeft bemiddelen, de intermediair zijn, de onderhandelaar zijn, een centrale rol gespeeld. Het oplossen van problemen, zowel op de werkvloer als binnen de politiek en daarbuiten, daar ben ik goed in. De Mens centraal, communicatief vaardig en oplossingsgericht.

Gevestigd in Sint Maartensdijk – Zeeland, Ik werk landelijk en veelal op lokatie. Een fijne plek bij u op het bedrijf is prima of anders op een vertrouwde lokatie bij u in de buurt.

SCHEEPSBEMIDDELING
Als uw scheepsbemiddelaar neem ik graag de tijd om op een tijdstip wat u past een afspraak te maken.

Of het nu gaat om het aanbieden van uw schip voor de verkoop of de begeleiding van de aankoop van een schip.

Zelf ben ik aan de watersport verknocht. Gestart in de beroeps-rijnvaart en later als Schipper op een vlet voor RWS. De laatste 25 ben ik als zeiler actief in Zeeland, 3 jaar terug de overstap gemaakt naar een motorvlet. Met veel kennis van de techniek in zeil en motorschip, zal ik op veel van uw vragen kunnen ingaan. Bij het aanbieden van uw schip zullen wij na en grondige inventarisatie met u een verkoopplan opstellen wat voldoet aan uw wensen waarbij niet alleen de prijs maar ook de presentatie van uw schip van belang.

Neem vrijblijvend even contact met mij op voor een eerste gesprek en het maken van een afspraak.