J.M. (Hans) van Stel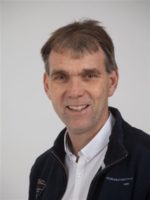 mr J.M. (Hans) van Stel

Description
Hans van Stel, Regio Zeeland, Westelijk Noord Brabant en de Randstad

Al vele jaren werkzaam als Arbeidsjurist en HR Manager bij overheden en particuliere ondernemingen. Ik heb veel kennis en een ruime ervaring opgedaan op het snijvlak van privaat, politiek en maatschappij. Ik heb ook zitting (gehad) in een aantal bezwarencommissies van (dikwijls) grote organisaties, waaronder de provincie Zuid-Holland, de gemeenten Rotterdam, Middelburg, Zuidplas en waterschap Scheldestromen.

Mijn overtuiging is dat het draagvlak van oplossingen voor conflicten zal toenemen indien de oplossing door partijen zelf wordt geëntameerd. Dit is mogelijk door mediation. Mede door mijn ervaring als arbeidsjurist en gemeenteraadslid en mijn opleiding tot mediator ben ik in staat om partijen te begeleiden bij het vinden van een oplossing voor hun conflict. Daarnaast heb ik ook de kwalificatie van ADR Registerarbiter in het ADR register.

U kunt met Hans in contact komen via het contactformulier in dit profiel of per telefoon (06-53326919) of via LinkedIn.