K.M.D. (Karlijn) van Opdorp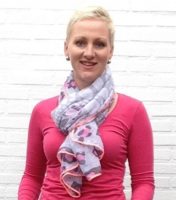 K.M.D. (Karlijn) van Opdorp

Description
OP ÉÉN LIJN ben ik: Karlijn Bogers – van Opdorp, woonachtig in Hoogerheide en werkzaam in Zuidwest-Nederland.

Als mediator ondersteun ik ouders in scheiding of ouders die al langer gescheiden zijn. Tevens ondersteun ik kinderen wiens ouders scheiden of al gescheiden zijn.

Van origine ben ik pedagoog maar ik heb een waslijst aan cursussen en opleidingen gevolgd waaronder o.a. twee door het MfN & ADR goedgekeurde opleidingen tot (familie)mediator. Ik sta bij het ADR ingeschreven als conflictcoach en mediator en bij het SKJ als jeugdzorgwerker. Daarnaast ben ik ook lid van de beroepsvereniging voor mediators; het NMV.