Wolderwijd Mediation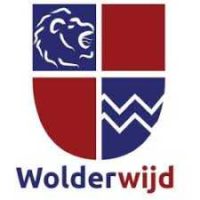 Description
Bent u op zoek naar een mediator om u te begeleiden bij een conflict of echtscheiding? Dan bent u bij Wolderwijd Mediation aan het juiste adres. Ondernemers en particulieren kiezen Wolderwijd Mediation vanwege de kantoorfilosofie en het eerlijke prijskaartje. Toegankelijkheid én een eerlijk tarief staan bij ons namelijk hoog in het vaandel. Dit resulteert in toegankelijke hulp voor (veelal) vaste tarieven. U krijgt goede deskundige begeleiding en weet van te voren wat dit u kost.

Bij Wolderwijd Mediation vinden wij het niet interessant om met dure woorden te spreken. We vinden het veel belangrijker dat u in begrijpelijke taal wordt begeleid. Onze mediators gaan dan ook altijd tot het uiterste het conflict zo snel en goed mogelijk uit de wereld te helpen. Dit geldt ook voor wat betreft de kosten van uw mediation. Niets is zo vervelend om achteraf geconfronteerd te worden met kosten waar u niet op had gerekend. Dit willen wij voorkomen. Onze tarieven staan daarom gewoon op onze website vermeld en wij spreken op voorhand met u af wat de te verwachten kosten van uw mediation zijn.

Mediator
Dat onze mediators goed zijn hoeft u niet van ons te geloven. Wij laten u graag overtuigen door onze cliënten zelf. Bekijk hiervoor eens ons 'klanten vertellen profiel' en merk op dat onze dienstverlening wordt beoordeeld met een 8,9 gemiddeld. Zoekt u dus kwalitatieve mediation op het gebied van het arbeidsrecht of personen en familierecht? Raadpleeg dan snel uw mediator en ervaar wat vele anderen reeds voor u ervaarden.