T. N. (Tessa) Engler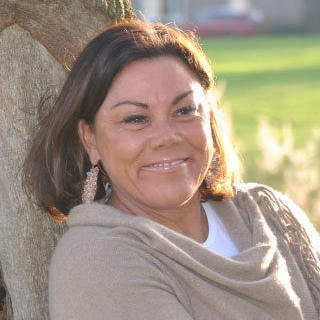 T. N. (Tessa) Engler

Description
TESSA ENGLER

Geboren Groningen 1971, als oudste in een gezin van drie kinderen. Een creatief, ondernemend en zorgzaam kind, opgegroeid in de 'middle of no where', de Brabantse Biesbosch. Gaan studeren in Tilburg waar lerarenopleiding Economie en Hogeschool Schoevers onderdeel vanuit maakten.

Gewerkt als management ondersteuner, vestigingsmanager bij twee uitzendorganisaties waarna een sociale switch volgde naar het CWI. Gevraagd om bij een re-integratie organisatie als trainer/re-integratiecoach te komen werken. Een kans die ik met beide handen heb aangegrepen, omdat 'het werken met mensen' mij het meeste plezier en energie opleverde. Mensen bij elkaar brengen - vraag & aanbod koppelen. Als beiden blij zij met de koppeling geeft mij dat voldoening. En nog steeds.

Nu, moeder van 4 kinderen met een leven vol mooie hoogtepunten, maar ook enkele van stevig verdriet. Dat bracht pijn, maar ook inzicht en het gevoel om 'iets zinnigs te gaan doen' zodat ik niet alleen maar voor mijzelf, maar mijn steentje bijdraag aan de maatschappij. Aan het welzijn van mensen. Na een middag op het water in combinatie met een fijn gesprek, was het idee om mediator te worden, geboren. Specialisatie familie mediation volgde in hetzelfde jaar.

'Haal de persoonlijke angel eruit' en er komt meer rust en ruimte tussen mensen en in het gesprek. Begrip groeit, evenals de bereidheid naar elkaar te willen luisteren. Mijn drijfveer is om mensen beter met elkaar te laten communiceren, het resultaat van het echte contact. Echt horen wat de ander zegt. Begrip krijgen voor elkaar. Dat is nodig in een scheidingsproces, bij een arbeidsconflict, bij een familieruzie. Het gemeenschappelijk maken. Een soort keerpunt. Dat is prettig en waardevol.

Er is niet iets zoals proberen. Doe het of doe het niet. DE DUTCH mediators helpen je hier met plezier bij.