F.H.H. (Frank) Roelen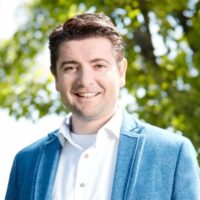 F.H.H. (Frank) Roelen

Description
Ik begeleid mensen en bedrijven op een onconventionele manier bij het oplossen van een conflict of geschil. Mijn doelgroep? Mensen en bedrijven die er met elkaar niet uitkomen. Mijn doel? Met zachte kracht mensen in beweging krijgen en helder maken waar het écht om gaat. Achter ieder standpunt schuilt een belang. Waarom? Mensen bewust te laten worden hoe het ook anders kan.

Bevind je je in een (potentieel) conflict of geschil? Ervaar je de onmacht: hoe moeten we dit oplossen? Dan ben je bij F&V Mediation aan het juiste adres. Wij zijn gespecialiseerd in het creëren van duurzame oplossingen. Zonder langlopende procedures, zonder hoge advocaat kosten en zonder dat een derde 'zoals de rechter' voor je beslist. Wij begeleiden zowel particulieren als bedrijven wanneer ze er samen niet uitkomen. Dat doen we op een vernieuwende en onconventionele manier.

Het in verbinding brengen van hoofd en hart is leidend in ons werk. Dat doen we met beide benen op de grond. Dat bereiken we door gebruik te maken van onze intuïtie in combinatie met onze ruime ervaring op het gebied van persoonlijk leiderschap en integrale ontwikkeling. Aangevuld met kennis op financieel, fiscaal en juridisch gebied. Hierdoor ontstaat een integrale aanpak, waardoor we mensen begeleiden naar een duurzaam resultaat.

Wil je weten of het klikt tussen ons? Bel dan 085 0657420 of mail naar info@fenv-mediation.nl .

Benieuwd naar wat ik meeneem aan (werk)ervaring en opleidingen? Bekijk dan mijn profiel hieronder of onze website www.fenv-mediation.nl !