The Mediation Table | Kai Snyders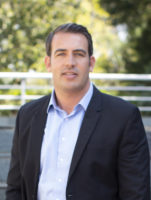 The Mediation Table | Kai Snyders
Postal Address
Verdi Street
0181
Pretoria
South Africa
Visiting Address
586, Verdi Street, Tshwane Ward 83, Pretoria, City of Tshwane Metropolitan Municipality, Gauteng, 0010, South Africa
T:
0834581620
M: 0834581620
http://www.themediationtable.co.za/
Description
Vision
We strongly believe that a society, that promotes a collaborative mindset with regards to dispute resolution and important decision making, is one that is less broken and built on a foundation of trust.
We are dedicated to providing our clients with the best mediation services available. Where there's a will to preserve relationships, there's definitely a way.
What is Mediation?

Mediation helps parties sort out disputes – without involving huge legal fees or going through a long drawn-out court battle.

Mediation is a voluntary, multi-faceted, and confidential process in which a mutually-selected, impartial mediator helps people involved in controversies to reach an outcome of their own making, which may include the resolution of issues and the preservation of vital relationships. Mediation has the broadest application and the greatest potential for resolving disputes and reconciling conflicts.






How does the mediation process work?
The parties to a dispute would a) agree to opt for the use of an alternative dispute resolution process, such as mediation, as opposed to litigation and b) mutually select a neutral and impartial mediator who doesn't act for either party, but facilitates a constructive decision making process.

When the parties have decided on a mediator, an introductory session with the mediator is arranged, where the mediation process is explained to the parties and the agreement to mediate is signed.

At the start of the first mediation session, the mediator will open the session by providing a summary of the case data, as well as set out the ground rules for the mediation.

After the opening statement, the mediator will give each party the opportunity to tell their story. Most often, the person who requested the mediation session will go first. The statement is not necessarily a description of the facts, but it is to give the parties an opportunity to frame issues in their own mind, and to give the mediator more information on the emotional state of each party.

The mediator then begins to gather information by asking the parties open-ended questions. The mediator tries to find common goals between the parties as well as figure out which issues are going to be easier to settle and/or those that will settle first.

Depending on developments during the session, the mediator might request side meetings in order to move the negotiations along. The side meetings are confidential provide a safe environment in which to brainstorm and surface underlying fears. The goal of the side meetings is to find some common ground by exploring lots of options, and to bring about possible solutions for the parties to think about.

Once the participants are committed to achieving a negotiated settlement, the mediator will propose a brainstorming session to explore potential solutions. This can lead to a final agreement, which diffuses the conflict and provides a new basis for future relations.