Samenspraak Mediation & Coaching | ADR full certified conflictcoach, (family) mediator & conflictcoach Bob van der Heiden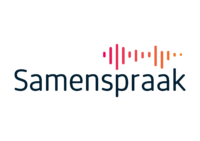 Samenspraak Mediation & Coaching | ADR full certified conflictcoach, (family) mediator & conflictcoach Bob van der Heiden
Postal Address
Stiegel 11
NL 6245 EV
Eijsden
Netherlands
Visiting Address
Stiegel 11, NL 6245 EV, Eijsden, Netherlands,
T:
+31(0)43 311 8032
M: +31(0)6 2290 1190
http://samenspraak.co/
Description
ADR full certified conflictcoach, (family) mediator & conflictcoach Bob van der Heijden

Samenspraak. Op de juiste golflengte.
Samenspraak brengt mensen bij elkaar. Op basis van gelijkwaardigheid en vertrouwen. Zodat je weer leert luisteren naar elkaar. En naar jezelf.

Feedback. Inzicht in zicht.
Luisteren leert je veel over je klanten! Met Samenspraak wordt hun feedback echt van waarde. Bekijk daarvoor onze drie Radars!

Wij zijn Samenspraak
Samenspraak brengt mensen bij elkaar. Of je met z'n tweeën bent, of met z'n tienen. Onze trajecten zijn erop gericht om communicatie met jezelf en met anderen te verhelderen en te versterken. Een open, eerlijke blik naar elkaar en naar de toekomst stimuleert ontwikkeling, in relaties en in organisaties zelf. Samenspraak brengt mensen op dezelfde golflengte. Een fundament, gebaseerd op vertrouwen en wederzijds begrip, waarin het gesprek centraal staat.

Dat gaat ook om luisteren. Luisteren naar meningen, gevoelens en frustraties. Of juist naar ambities, om te groeien, ontwikkelen of sterker te worden als een team. Want echte communicatie gaat ook om stil durven zijn en de ruimte geven om te luisteren. Ruimte om nieuwe keuzemogelijkheden te zien. Om te verbinden, of juist je aandacht op jezelf te richten. Samen sterker op basis van wederzijds vertrouwen en begrip. Dat is de ambitie van Samenspraak.

Bob van der Heijden

"Vrijheid om te verbinden is belangrijk voor mij en de basis van Samenspraak. Een verbinding aangaan of beëindigen is een keuze.
Vrijheid heb je als je de weg kunt zien die naar een keuze leidt. Is deze weg vol emotie, of op logica gebouwd. Vrijheid is het hebben van een keuze en je bewust zijn van wat je drijft."

Ik ben Bob van der Heijden. ADR Register Mediator, NLP-coach en tevens de oprichter van Samenspraak. Vanuit mijn achtergrond als dierenarts groeide mijn fascinatie voor de dynamiek tussen personeel (ikzelf) en onze klanten. Ik leerde dat communicatie (zowel verbaal als non-verbaal) en vooral het gebrek hieraan, vaak de basis vormt voor misverstanden die gemakkelijk uitgroeien tot conflicten, zowel op de werkvloer als in het privéleven. Dit motiveerde mij om me hierin te verdiepen en dit leidde tot de oprichting van Samenspraak.