Kindsbelang | Vrij Mediation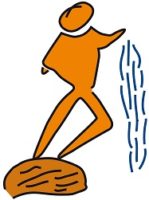 Kindsbelang | Vrij Mediation
Postal Address
P.O. Box 3220
NL 3760 DE
Soest
Netherlands
Visiting Address
Dolderseweg 11, NL 3766 LZ, Soest, Netherlands,
T:
+31(0)644895078
M: +31(0)644895078
http://www.kindsbelang.nl
Description
Welkom bij KindsBelang
KindsBelang is opgericht door Mark Helmink om kinderen en ouders te helpen en te ondersteunen bij een probleem of conflict. De aanpak is er op gericht om kinderen zelfstandiger en weerbaarder te maken. Ouders hun verhaal mogen vertellen, gezien worden en meegenomen worden in de coaching van hun kind. Met deze aanpak krijgen kinderen nieuwe toekomstmogelijkheden en zien ouders hun kind groeien

KindsBelang is een organisatie die stoelt op balans, integriteit, ervaring en kennis. De organisatie wordt ondersteund door een breed netwerk.

Kindsbelang kent drie pijlers, waardoor gericht en krachtig kan worden ingespeeld op uiteenlopende problemen en/of conflicten
Pijler 1: kinder Coaching
Pijler 2: Psycho-Fysieke, sociaal emotionele weerbaarheids training
Pijler 3: Mediation

Deze fundering en de 3 pijlers dragen een brug die u kleur en toegang geeft tot een wenselijke en langdurige oplossing.

Wilt u meer weten, neem dan gerust contact met ons op voor informatie of een persoonlijk gesprek.