F&V Mediation | Buro Pontifex l Frank Roelen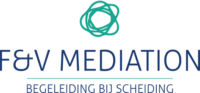 F&V Mediation | Buro Pontifex l Frank Roelen
Postal Address
Postbus 77
4730 AB
Oudenbosch
Netherlands
Visiting Address
Conferentiecentrum Bovendonk, Monseigneur van Hooijdonklaan, Hoeven, Halderberge, North Brabant, Netherlands, 4741, Netherlands
T:
+31 (0) 85 0657420
M: +31 (0) 612920782
https://www.fenv-mediation.nl
Description
Als mediator begeleid ik mensen en bedrijven bij conflicten en geschillen waar ze zelf niet uit komen. Ik begeleid particulieren bij alle aspecten rondom scheiden, zowel de relationele als de zakelijke kant. Bedrijven begeleid ik bij verstoorde arbeidsverhoudingen en zakelijke conflicten. In mijn rol als Vertrouwenspersoon sta ik organisaties en hun medewerkers bij op het gebied van vertrouwens- en integriteitskwesties. Ik train en spreek over geweldloze communicatie. In alle dingen die ik doe leg ik verbindingen, draag ik bij aan persoonlijke ontwikkeling en bouw ik bruggen waarbij verbindende communicatie mijn sleutel tot succes is.

Het in verbinding brengen van hoofd en hart is leidend in mijn werk. Ik bereik die verbinding door gebruik te maken van mijn intuïtie in combinatie met mijn ruime ervaring op het gebied van persoonlijk leiderschap en integrale ontwikkeling. Dit vul ik aan met mijn kennis op financieel, fiscaal en juridisch gebied. Hierdoor ontstaat een integrale aanpak waarmee ik mensen en organisaties begeleid naar een duurzaam resultaat.

Ik ben er van overtuigd dat verbindende communicatie bijdraagt aan een wereld die voor iedereen werkt. Met mijn vernieuwende en onconventionele aanpak laat ik zien hoe het oplossen van conflicten en geschillen ook anders kan. Met zachte kracht breng ik mensen in beweging om zo helder te maken waar het écht om gaat, want achter ieder standpunt schuilt een belang.

Mijn klanten zijn vaak verrast over de impact van mijn sessies. Door mijn support zorg ik voor verbinding, veiligheid, vertrouwen en fungeer ik als richtingaanwijzer in vaak onzekere situaties.

Wil je meer weten? Ik ontmoet je graag. Bel 085 065 7420 of mail naar info@fenv-mediation.nl of info@buro-pontifex.nl .