Christelijke Mediator | Henry van Deest | Anneloes van Deest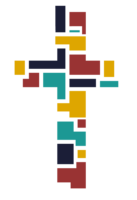 Christelijke Mediator | Henry van Deest | Anneloes van Deest
Postal Address
Fonteinkruid 8
3931 WX
Woudenberg
Netherlands
Visiting Address
Fonteinkruid 8, 3931 WX, Woudenberg, The Netherlands
T:
+31(0)651004414
M: +31(0)651004414
https://www.christelijkemediator.nl/
Description
Christelijke mediator
De beslissing om te gaan scheiden is moeilijk en pijnlijk. Christelijke Mediator staat je bij in deze periode. Een echtscheiding is vaak het eindstation van een lange periode van vechten, (wan)hopen, bidden, pijn en verdriet. Of je nu bij dat eindstation bent aangekomen en de scheiding een feit is of je zit middenin de hoop en wanhoop en je wilt je huwelijk redden maar je hebt geen idee hoe; bij Christelijke Mediator ben je aan het juiste adres.

Samen met jullie kijken wij of er nog ruimte en bereidheid is om aan jullie huwelijk te werken. Als dat het geval is dan gaan we samen met jullie in gesprek om door middel van relatiemediation de pijnpunten te bespreken. Is deze ruimte er niet meer? Ook dan staan wij voor jullie klaar om jullie stap voor stap te helpen om jullie huwelijk op een goede en respectvolle manier af te sluiten. Jullie kunnen rekenen op deskundig advies en professionele begeleiding. Zeker als jullie kinderen hebben is dit van groot belang. Jullie liefdesrelatie stopt, echter als ouders blijven jullie aan elkaar verbonden.

Christelijke Mediator:
Betrokken en professionele registermediators
Relatiemediation én Scheidingsbegeleiding
Aandacht voor de emotie én de inhoud
Maatwerk op financieel en juridisch gebied
Duidelijke afspraken: voor nu en voor de toekomst
Afspraak 's avonds en op zaterdag mogelijk

Benieuwd wat wij voor jullie kunnen betekenen? Maak een afspraak voor een gratis en vrijblijvend informatiegesprek. Wij helpen jullie graag!