ADR registermediator & negotiator Corissa Hopman - Abdoeljamil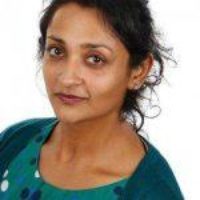 ADR registermediator & negotiator Corissa Hopman - Abdoeljamil
Postal Address
Visiting Address
Citadellaan, De Muntel, 's-Hertogenbosch, North Brabant, Netherlands, 5212 VE, Netherlands
T:
+31(0)6 4034 9552
M: +31(0)6 4034 9552
Description
ADR registermediator & negotiator Corissa Hopman - Abdoeljamil

Door mijn enthousiasme weet ik mensen te inspireren. Door met elkaar een dialoog te voeren en het onbeschrevene te bespreken, ontstaan de beste resultaten. Mijn passie draait om dienstverlening. Daarom denk ik graag out of the box en ben ik gedreven om steeds maar weer te verbeteren. Ik anticipeer op veranderingen en weet hier snel op in te spelen.